Kevin Kenner: Martha/Mary - Yamaha Concert Series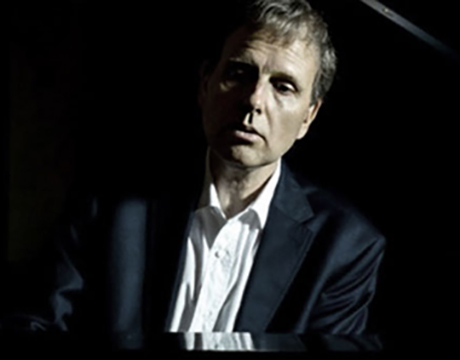 The Martha/Mary - Yamaha Concert Series will present pianist Kevin Kenner, on Saturday, May 4, 7:30 p.m. (Saturday Salon) and Sunday, May 5, at 3 p.m. at their new venue, La Merced Chapel on the grounds of Corpus Christi Church, 3220 N.W. Seventh Ave., Miami.
Kevin Kenner won prizes at the International Chopin Competition, the Terrence Judd Award, the Tchaikovsky, Van Cliburn and Gina Bachauer International Competitions. A warm and communicative artist who articulately conveys his love of music, he is the perfect artist for a venue that evokes the Paris salons in which Chopin and Lizst so often performed. Co-presented with The Chopin Foundation. Artist info: kevinkenner.com. Location: La Merced Chapel.
Reception with the artist will follow.
General admission tickets: $15
Blue Circle tickets: $25
Saturday Salon tickets: $50
Show more >>
Saint Martha Concerts is now "Martha/Mary Concerts" – celebrating our new venue and expanded programs at the art-filled Spanish Baroque La Merced Chapel and adjacent Corpus Christi Church, conveniently located in "West Wynwood," our new historic Allapattah location.
We present "world class music at movie ticket prices" and the popcorn (at after concert receptions) is free. We are determinedly not religious, but inevitably spiritual. No one is ever turned away from a concert for inability to pay, and we actively partner with schools and groups to keep our audience reflective of our diverse South Florida community.
This year we offer two new special Saturday events (the Salon Series) that enable artists and audiences – seated at tables with champagne and dessert – to interact less formally, surrounded by a major art collection. Our after-concert receptions will be held at La Merced Chapel.
Through our partnership with Corpus Christi Church and Colonial Florida Cultural Heritage Center, combined with Barry University's Music Department, we are expanding our work with students. Art will be displayed in exhibit space at Corpus Christi Church and our popular StarBurst Concert will be presented again in April.
Location
Corpus Christi Church
3220 NW 7th Avenue, Miami, FL 33127 (Map)
Contact Information
305-458-0111