Pray - Learn - Serve: Enroll in the School of Ministry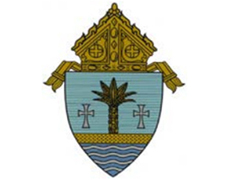 The School of Ministry forms lay men and women who desire to grow in their understanding of the Catholic faith and in their ability to serve the Church. Over the course of two years, participants develop knowledge in spirituality, theology, and pastoral ministry. Upon completion of the certificate program, graduates find they are closer to Jesus and are better able to serve in their parish and community.

Registration for the 2017-2019 class is now open. 
Catholic Studies Certificate is available to Catholics interested in learning more about the faith who aren't certain about their call to ministry.
Pastoral Ministry Certificate is for people who desire to be commissioned to serve in a specific ministerial area.
All participants enjoy connecting with a community of adult believers from parishes throughout the Archdiocese. This leads to rich discussion, and a broader notion of Church.
Registration fee is $25 until July 31st,
$50 from August 1st until the start of classes.
Go to http://www.miamiarch.org/CatholicDiocese.php?op=LMAFF_School_of_Ministry for more information. 
Location
Archdiocese of Miami
Lay Ministry 9401 Biscayne Blvd., Miami Shores, FL 33138 (Map)
Contact Information
305-762-1184
305-762-1298